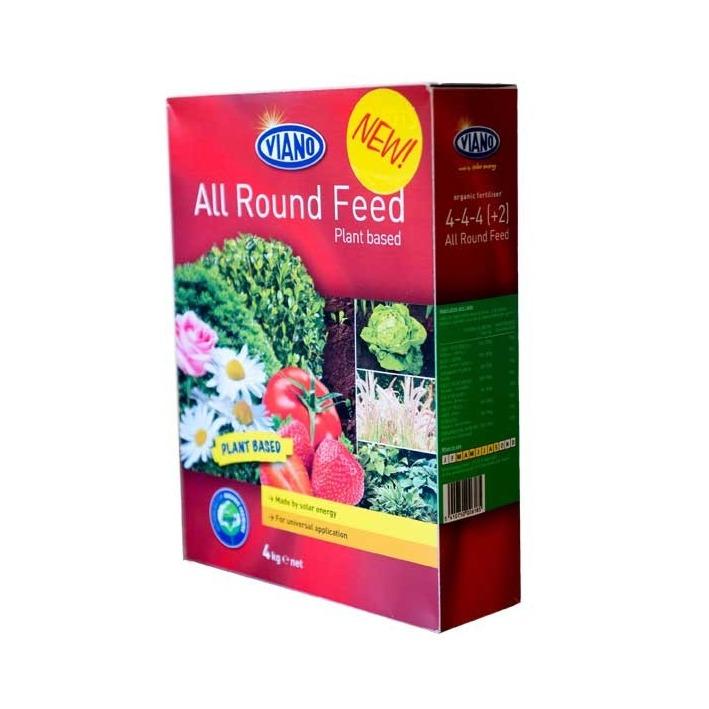 Viano All Round Feed 4kg
MO BACTER BY VIANO
Viano All Round 'Plant based' Feed is made entirely of 100% vegetable raw materials.
An organic fertiliser for general use in ornamental, herb, fruit and vegetable gardens. It is authorised for use in organic farming lasting for up to 4 months.
Made by Solar Energy

For Universal Application
Offers the plant a wide range of essential nutrients, activates soil life and improves soil structure.
This All Round Feed is suitable for use before planting, or to use as a maintenance fertiliser during the growing season. Does not leach out into the ground water and does not burn plants. 
It does not contain animal by-products.