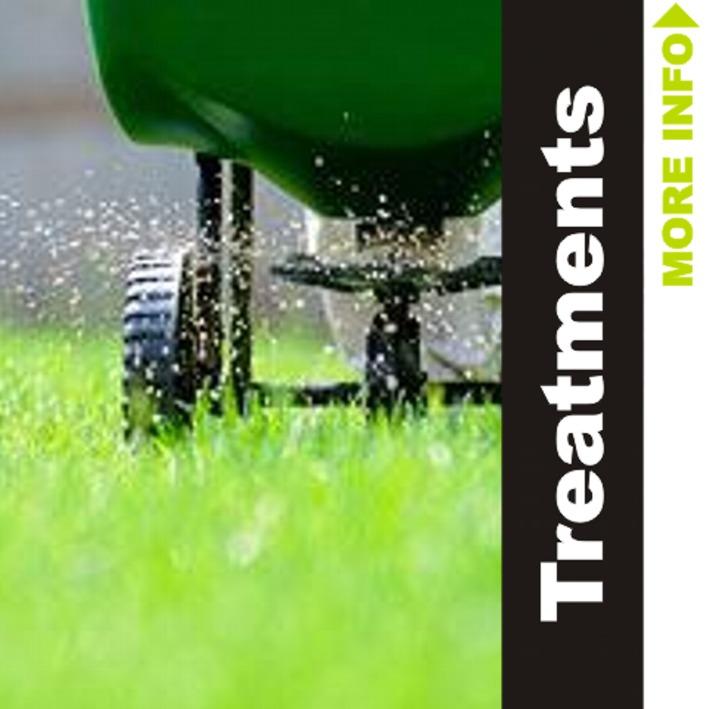 LAWN TREATMENT
Secret Gardening 
offers high quality, professional lawn care services to gardens across Stourbridge, Kingswinford & West Midlands.
We specialise in all aspects of lawn care treatments, creating lush, green, healthy lawns which will make you the envy of all your friends and neighbors. The aim of our Lawn Treatment Service is to give you a beautiful, healthy and weed free lawn, whilst providing an affordable, reliable and professional lawn treatment service throughout the year.
We offer a wide variety of regular lawn care treatments to ensure that your lawn is looking at its absolute best whatever the season and the weather. Our regular lawn treatment programme provide your lawn with all the nutrients it needs to stay strong and healthy all year round.
The Spring Treatment
Spring is often the time homeowners start using our services. Our fertiliser choice at this time of year is based on how your lawn has fared throughout the winter months.
After an analysis of your lawns current condition, we will apply a fertiliser that will be most beneficial. Weeds are also controlled during this application with selective weed-killers to specifically eliminate the weeds that are growing in your lawns.
Key points we look out for:
Any diseases or disorders that may have occurred over the winter months, as a suitable fertiliser will be required to help deal with these problems.

The development and growth of weeds that are present, so that the most appropriate weed-killer can be applied.
THE EARLY SUMMER TREATMENT
Summer is the time of year when all our customers want their lawn to look its best. The fertiliser that was applied to your lawn in spring will contribute to this, but the feed we apply during this treatment will ensure that your lawn remains thick and green throughout the summer. Wed-killer is applied if required to deal with any new weeds that may have appeared in your lawn.
Key points we look out for:
The early development of common diseases that can ruin the appearance of your lawn. These can be controlled to an extent with correct fertiliser choice.

Early signs of turf stress that may be caused by dry weather. 
LATE SUMMER
One of the man factors we consider in late summer is how your lawns have fared since the last treatment. 
Key points we look out for:
Stress symptoms due to continuous hot and dry weather.

Diseases that often occur during humid conditions.

Colour.
AUTUMN LAWN CARE
One of the most important treatments of the year that prepares your lawn for the harsh winter conditions ahead. Our main priority for this treatment is to strengthen the grass roots to ensure the plant is healthy through the colder months.
The products we use at this time of year are designed to last longer in wetter conditions and will also hold back the beginning of moss spores in shaded and damp areas of your lawn.
Key points we look out for:
The strength of your lawn's roots. We need to apply a product that will maintain root strength through winter.

Moss growth/spores need to be controlled early on to stop the moss spreading across your lawn.

Autumn and winter disease development. 

The health of the grass leaves. We need to maintain a healthy green colour as the grass can be put under a lot of stress over the coming months.
WINTER LAWN CARE
Most people care less about their lawn during the Winter time of year as the temperature drops. However, our winter treatments are undoubtedly one of the most important treatments of the year.
If your lawn has ever had moss problems, then the winter treatment will help with this. 
Various potential issues need to be considered at this time of year such as drainage quality, light availability to allow the lawn to survive, and the current root strength after the autumn treatment.
Key points we look out for:
Moss development. This is the time of year where moss can spread across your lawn, therefore it needs to be controlled.

Persistent weeds. Some weeds can take multiple applications to kill completely.

Drainage issues. Poor drainage can impact the choice of products we use as we have to ensure they will last long enough.
The beauty of our lawn treatment service is that you can start to improve your lawn at anytime of the year at a price that you can afford.  Therefore saving you time, effort and money! Leaving you to just sit back and enjoy your garden.
Prices from £20 per treatment 
| | |
| --- | --- |
| Cost Per Treatment | Lawn Area Treated |
| £60 | 60 sq m |
| £120 | 120 sq m |
| £180 | 180 sq m |
| £240 | 240 sq m |
| £290 | 290 sq m |
| £390 | 390 sq m |
| £450 | 450 sq m |
| £750 | 750 sq m |
| £1050 | 1050 sq m |
| £1250 | 1250 sq m |