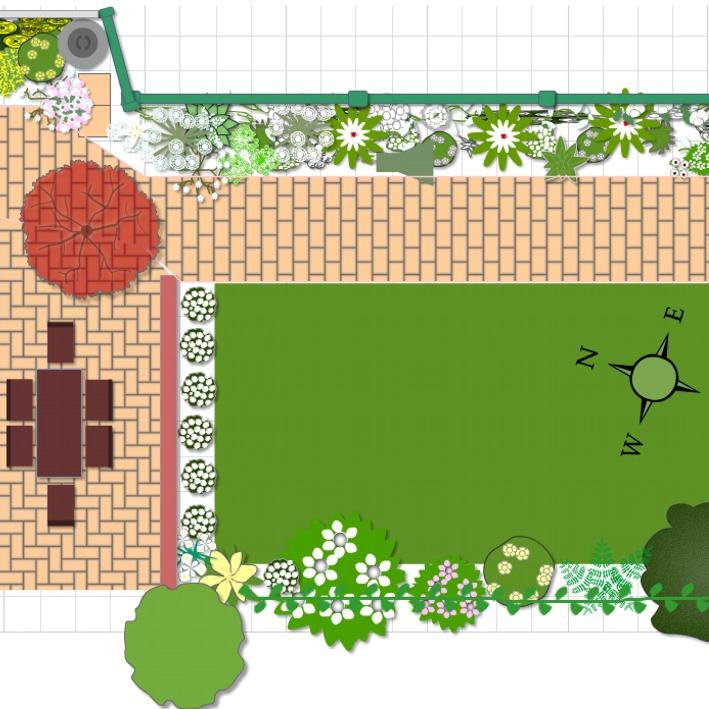 GARDEN OF YOUR DREAMS
Garden to Inspire You
Your garden is a place where you can express your artistic feelings, as well as being a haven from the hustle and bustle of the outside world. We can help you achieve your dream of beauty and tranquility, by designing, building and planting a garden that is truly "you", or by simply taking care of your grounds, leaving you time to enjoy your weekends!
Whatever the size of your garden, whether it is an urban retreat or a country haven, and whatever level of maintenance you are comfortable with, we can help. Let your dreams take root with Secret Gardening.
Create Your Dream Garden
Your new garden should ideally be personal& tailored to reflect your taste and lifestyle. It should maximise the enjoyment of your outdoor space.
Consultation - Initial visit to discuss your garden requirements over a cup of coffee!!
Garden Design - Full survey, then a visit to discuss ideas, followed by a design draft before completion of detailed plan with comprehensive notes ready for construction.You may be looking to create a unique garden but maybe doesn't require a full garden design so we will take this into consideration too. We use software that creates and helps manage your garden with a database of over 20,000 plants it gives you information about the plants in your garden. It will also send you tailored garden care advice each month by email.  So this means we don't just walk away at the end of the project. The cost of the garden design starts from just £350 which is a small price to pay for the garden of your dreams.
Implementation - Having worked together to create your design, we will use skilled craftsmen and professionals who take great pride and enjoyment in there work.
So in summary we use the lastest design software to create your garden which shows what plants are in your garden and we can even send you care reminders each month. Secret Gardening is your gardening resource. With us you will find the tools to help you manage your own garden without the need of heavy reference books or we can take care of your garden monthly. 
Our standards are very high and we never cut corners. Durability is an important aspect of all our designs as well as practical, functional and creativity. The team responsible for the build of your new garden will consist of team leader, landscaper and laborer. A team of three or less can be expected for a smaller garden project, and more for larger implementations.

Our clients usually find the landscaping process to be an exciting time, and we work
hard to make sure the process causes you minimal inconvenience, keeping you updated with progress as much or as little as you like.
Stop putting off that outdoor project and call Secret Gardening today!