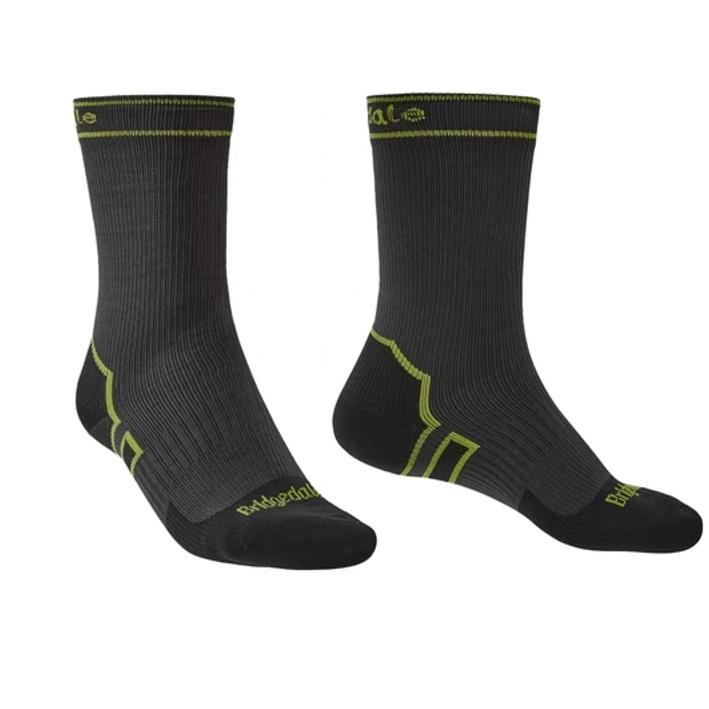 Bridgedale Stormsock Unisex Waterproof Lightweight Boot Socks
BRIDGEDALE
Bridgedale StormSock's are waterproof, windproof and breathable, making them the ideal choice whether you are Walking, Running or Biking and wanting to give your feet some well needed protection from the wind, the cold and the wet.
Every Bridgedale StormSock is made with 3 layers:
The outer layer gives you and extremely durable and long-lasting sock, that also protects the waterproof membrane from rubbing and abrasion as well as stopping the membrane being contaminated from mud and dirt.
The mid layer membrane ensures your StormSocks are 100% waterproof, windproof and breathable. The mid layer allows perspiration to pass to the outer layer of the sock, whilst preventing outside water from getting inside which means the inside of your sock should always feel dry and because it is windproof you will be protected from the wind chill which allows cool air to pass across your skin lowering your body temperature. Equipped with a membrane that is completely resistant to the penetration of water from the outside but at the same time provides breathability by allowing water vapour to pass through to the outside.
The inner, next to the skin layer is a sock knit primarily knit with Merino Wool which is well known for its next to skin comfort, moisture management and odour absorbing properties. Constructed with elastane the inner layer, ensures your 100% Waterproof sock that is locked in position giving you a close and comfortable fit.